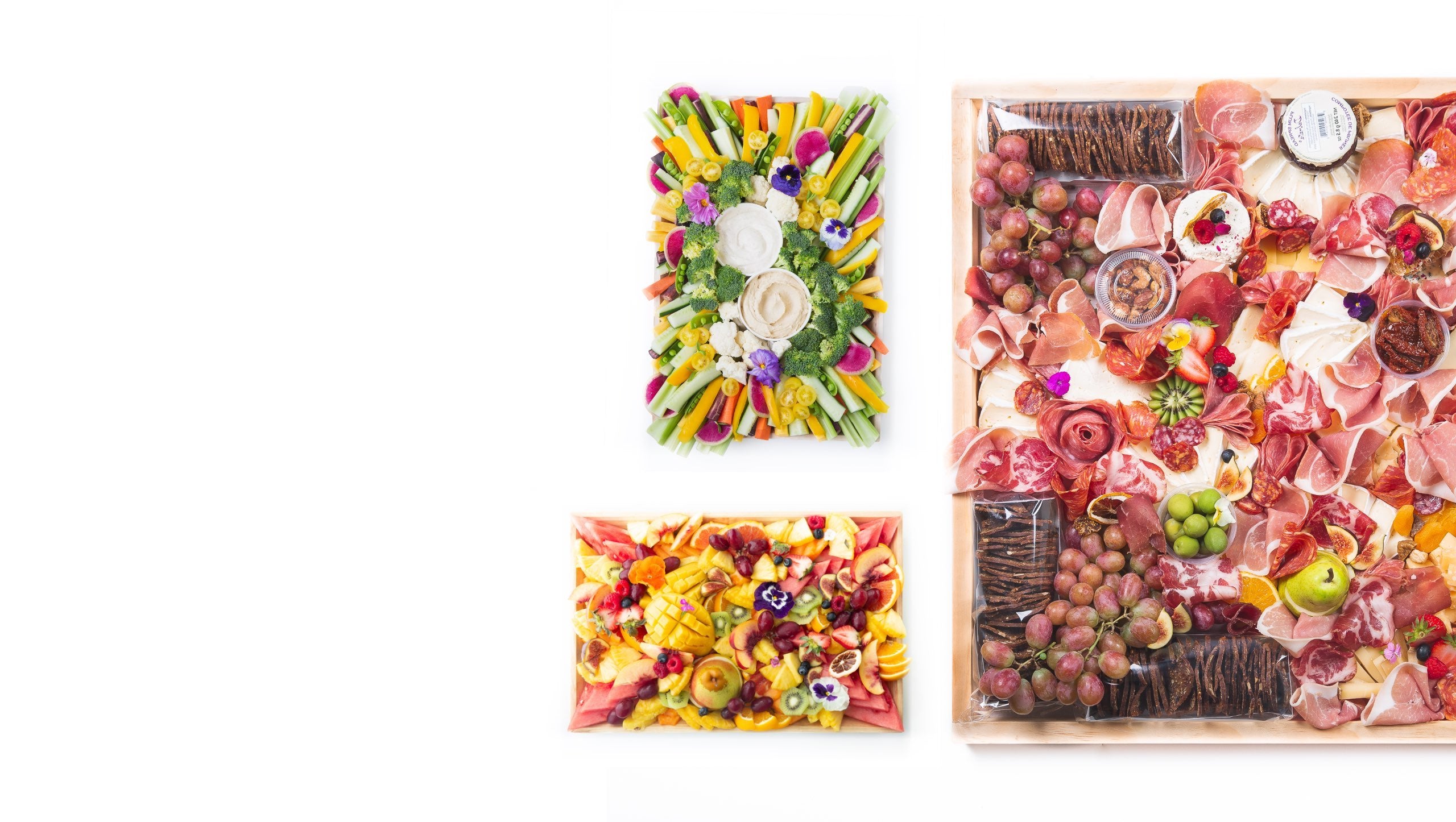 Our recommendations for 40 - 45 Guests
Let's take the guess work out.
Charcuterie Bundles for 40-50 Guests
Get the perfect bundle for your gathering and save 10%.
Charcuterie Boards
The Graze Anatomy recommends 1 Grande Ultimate Board, or 3 regular size charcuterie boards. (Serves 10-15)X3
Popular Add Ons
The Graze Anatomy recommends 3 - 4 Fruit and Crudités Platters, and 3 - 4 Sandwich Platters.
Individual Sized Charcuterie
The perfect handheld for your gatherings. Serves 1 per guest.